Color Picker
Click the input field to bring up the palette and pick a color. Press the play button to find more information about the selected color, save and use it.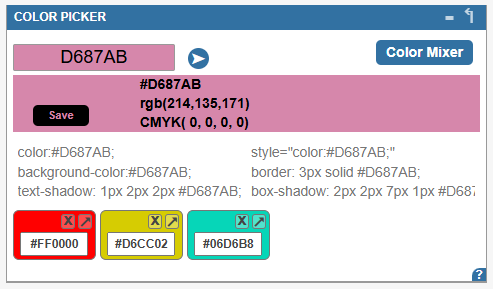 Color information
Press the triangle icon to get more information about the active color: Hex, RGB and CMYK codes.
Click and copy
Use the generated code snippets in the editor just like you use the click and copy panel.
Palette
Save the active color to your own palette. Activate or remove your palette colors using the ↗ and x icons.
Color mixer
Open a more advanced color mixer in a new browser tab.
Visit RGB Color Code for an advanced color picker.